Tips to Overcoming your Cold and Flu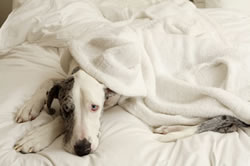 As the colder weather begins to settle upon the Magic Valley, the cold and flu unfortunately tends to follow. Here at Blue Lakes Clinics we want to give the people of Twin Falls 5 simple ways that can help!
Cut Down On Stressors
We all know how stress can directly affect us and how Long-term stress can affect your immune system. Whether it involves yoga, meditation, deep breathing, laughing with a loved one, or taking your stress out fighting Jiu Jitsu, find ways to de-stress regularly.
Have an Exercise Routine
In order to have a healthy life; you need to lead a healthy life. Consistent exercise can support a healthy immune system. If you are not feeling up to the task, go easy on exercise, no need to feel like you need to beat a personal record on a treadmill or outrun Dr. Arrington! It can be as simple as walking the dog around the neighborhood and getting the much-needed fresh air to help you feel better.
Get Your Sleep.
Ideal sleep levels support a healthy immune system, while sleep deprivation can hinder the immunity system. Aim for 6 - 8 hours of quality, uninterrupted sleep nightly. Even if that means getting a set of earplugs to drown out the snoring of a loved one! If you're sick, additional sleep can strengthen your immune system.
Take Epsom Salt Baths.
First off, taking a hot bath is always a good option when you're sick! The good behind a hot bath is that it soothes achy muscles and helps you feel better. Try adding a cup of Epsom salt, a therapeutic form of magnesium, to your bath to help strengthen the immune system.
Visit Our Twin Falls Chiropractic and Medical Clinic. A healthy immune system requires a healthy body. Your local Twin Falls nurse practitioner and chiropractors at the Blue Lakes Clinic can help you get the right diet, exercises, suppliments, and nutrients to stay well over the colder winter months! Sometimes you need medicine, we can help with that too. Never modify or discontinue any medication or any specific medical advice without your physician's consent.
Make an appointment today with Dr. Arrington and Dr. Wray, for more information!