Scoliosis
June is Scoliosis Month.
Most people manage scoliosis with conservative management such as bracing, medication, or physical therapy. Unfortunately, the condition is rarely corrected or reversed, Sand some must turn to surgical fusion to prevent the condition from progressing. Fortunately, chiropractic may provide additional relief for patients suffering from the condition.
Our Twin Falls chiropractors, Dr. Wray, and Dr. Arrington want to bring awareness to Scoliosis, and what we at Blue Lakes Chiropractic can do to provide help to those you love.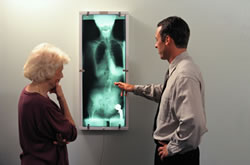 The spine has three natural curves. These curves flow in frontwards and backward arcs. Occasionally the spine develops curves to the side. When a significant side curvature is present, we call it scoliosis. Most scoliosis is found in the mid and lower back. It is rarely found in the neck. Scoliosis is usually described as a "C" curvature or an "S" curvature.
According to the National Scoliosis Foundation, scoliosis affects roughly seven million people in the U.S. The condition can negatively impact an individual's quality of life. It often limits normal daily activities and changes the way people move, how they breath, and their self-image. Muscle fatigue and strain are common because the body is constantly compensating for the loss of function.
The National Scoliosis Foundation reported that successful management of scoliosis requires an integrative approach to care. Patients benefit when physicians, therapists, and chiropractors work together to integrate the patient's care. What role can our Twin Falls chiropractors play in treating scoliosis?
One study from the medical journal Spine reported that standard medical care combined with chiropractic is more effective for low back pain than without. 73% of patients participating in the combination therapy group rated their global improvement as pain completely gone, much better, or moderately better, compared to only 17% in the standard medical care group. Although this study demonstrated the clear benefits of integrated care for low back pain, it is reasonable that pain in the mid and upper back may also benefit from integrated care.
A study investigating the benefits of combined chiropractic and medical care for scoliosis was published by the Journal of Chiropractic Medicine in 2011. Researchers followed 28 subjects over a 24-month period. Each of the participants in the program engaged in a standard exercise-based rehabilitation program for 6 months. Participants also received chiropractic care for their condition. At the onset of the study, the average angle of the scoliosis curvature was about 44 degrees (curves less than 10 degrees do not require treatment, curves greater than 40 are considered severe). When the study concluded 24 months a clinically significant improvement in pain, angle, and disability was reported.
The Journal of Physical Therapy Science reported in 2016 that chiropractic care can help reduce or correct early scoliosis in younger kids. Researchers looked at the impact of chiropractic care on 5 elementary-aged children with 10 degrees of scoliosis. They noted significantly improved outcomes after 8 weeks. Two of the five children had reduced the angle to 0, with only one child who showed partial improvement.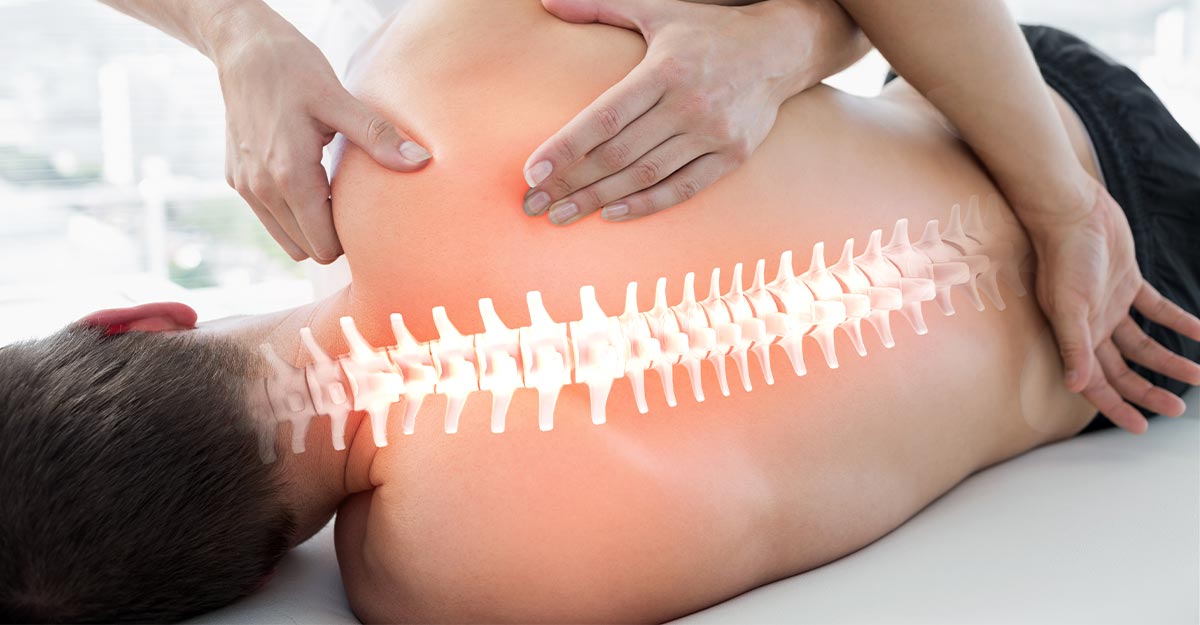 Our Twin Falls chiropractors at Blue Lakes Chiropractic advocate for early treatment to potentially halt the progression of scoliosis, reduce curvature, improve balance and coordination, increase strength, and reduce spinal restrictions. Chiropractors can detect scoliosis by evaluating posture and performing a series of tests.
Treatments will involve gentle stretching and traction of the spine to increase flexibility, exercises to stretch and strengthen tight and weak muscles involved to restore a healthy muscle balance for those with mild to mid scoliosis, and gentle spinal manipulation to the affected ribs and joints to improve range of motion and function of the spine.
Dr. Wray and Dr. Arrington take an integrative approach to care. They utilize many therapeutic modalities to provide the best chiropractic care for scoliosis. If you are looking for the best Twin Falls chiropractors providing the highest level of chiropractic care in the Magic Valley, give us a call today to see how we can "Help YOU get BACK to being YOU!"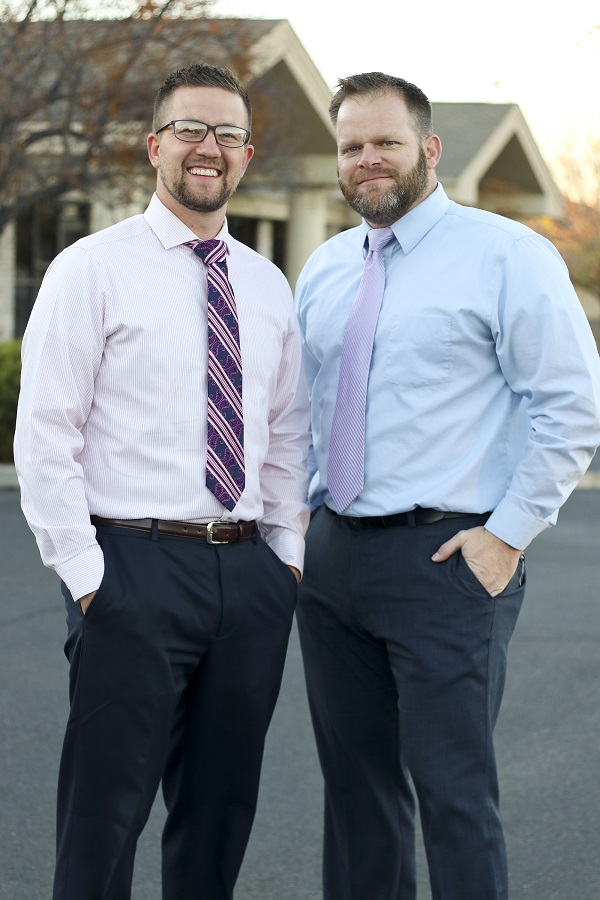 References:
Goertz C.M., Long, C.R., Hondras, M.A., Petri, R., Delgado, R., Lawrence, D.J., Owens, E.F., Meeker, W.C. (2013). Adding Chiropractic Manipulative Therapy to Standard Medical Care for Patients with Acute Low Back Pain: Results of a Pragmatic Randomized Comparative Effectiveness Study. Spine, (Phila PA 1976) Apr 15; 38j(8):627-34
Hawes M.C., O'Brien J.P. (2006). The Transformation of Spinal Curvature Into Spinal Deformity: Pathological Processes and Implications for Treatment. Scoliosis, 1:3.
Morningstar, M.W. (2011). Outcomes for Adult Scoliosis Patients Receiving Chiropractic Rehabilitation: 24 Month Retrospective Analysis. J Chiro Med. Sep; 10(3): 179-184. Doi: 10.1016/j.jcm.2011.01.006.
Byun, S., & Han, D. (2016). The effect of chiropractic techniques on the Cobb angle in idiopathic scoliosis arising in adolescence. Journal of physical therapy science, 28(4), 1106–1110. doi:10.1589/jpts.28.1106