Links and Ideas to Help You Quarantine Better
Our Twin Falls medical & chiropractic clinics are currently open to treat acute conditions and provide essential care. We are trying to to do our part to lessen the load of non-critical cases at the hospital and urgent care clinics. However, we are mindful of the precautions everyone must take to prevent the spread of the COVID-19 virus. When we aren't providing care, we are at home.
Staying home and doing your part to support social distancing is one of the best ways to fight COVID-19. It isn't easy, especially if you have children at home. Fortunately, many entertainment and educational resources are available for you to occupy the down time. We have compiled a list of some of the best resources available online. Most of them are free but some require a registration.
We want to keep this list as fresh as possible over the next few weeks. If you have any suggestions for us, please email us a link and we will get the list updated. We would love for you to share this list with your family, friends, and neighbors. Remember, we are all in this together!
Self-Education
College Courses
Language
Work on learning a language online:
Home Schooling Resources
Watch
Arts & Museums
Music
Books
Mindfulness
Exercise
Ways to Stay Socially Connected
Mental Health Resources
Remember, You Are Not Alone!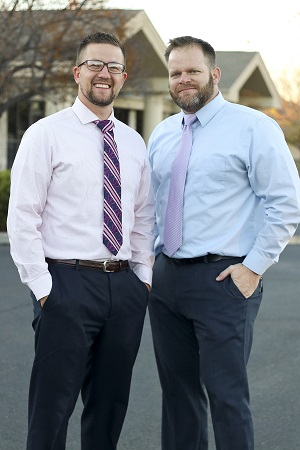 We wish you the best in these trying times. You are not alone in these struggles. Even though we are physically separated our hearts and prayers are with you. If you have any needs or suggestions on how we can better serve you or the community please let us know. Remember, wash your hands, stay safe, stay healthy, look for joy, and find things to be thankful for every day. We will make it through. "This too shall pass."
Dr. Arrington - Chiropractor & Family Nurse Practitioner
Dr. Wray - Chiropractor
Twin Falls, ID